What is the Business Startup Blueprint?
The Business Startup Blueprint is an new entrepreneur bootcamp, including actual implementation of proven strategies, tools and action items that mitigate the risk of starting a new business--while improving your chances of success.
Over 10 hours of video training content, working assignments, exercises to be implemented in your business, coaching and bonus material to get your innovative idea to the market and making money!
Through this powerful training course, our team of experts deliver intense, results-driven instruction--professionally written that gets results.
The Startup Blueprint Package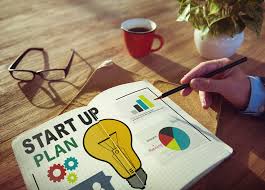 What to expect?
Students can expect a laser focused program that's intense, buy yet informative of all the proven tactics that market leaders are utilizing today.
A full holistic strategy to building a brand-new business from the idea, to branding, marketing, financing, building a professional website and driving traffic to your list of prospects.
Students can also expect to spend over 6 hours in the online course instruction, additional time implementing activities, homework and completing the course workbooks.
Your assignments will lead you to real-world outcomes that advance your business startup process. Each of the steps in the program will lead you to greater success in your business. Every activity assigned will lead you closer to eliminating trial and error mistakes made by other entrepreneurs who try to start their business on their own.
What will you walk away with?
Students who are serious about starting or growing their business, will walk away with:
-Expert Framework used by successful companies around the world.
-Full strategies from beginning to market making money.
-Over 10 hours of video, assignments, exercises and workbook material/content.
-The knowledge, skills and action steps needed to turn your idea/concept into a thriving business.
-Abilities to execute a Master Blueprint for any business, market or industry.
-Access to an Award-Winning Entrepreneur, vast network of experts who can help you build your business and additional events to continue your business growth.
-3 (60 minute) Live Coaching Sessions with instructions from experts who can help you avoid common mistakes.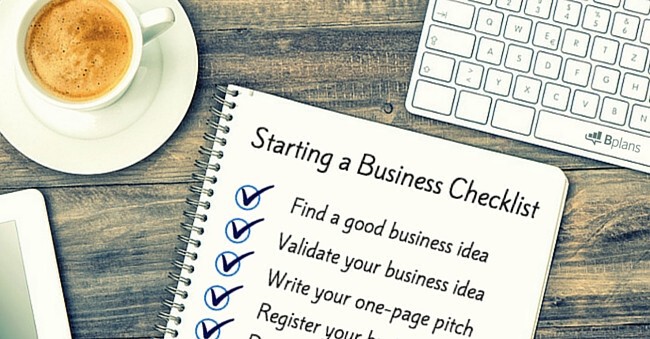 Who Should Attend
-People who have a business idea, but they don't know where to start.
-People who want to run their own business, but they don't yet have a business idea.
-Aspiring entrepreneurs.
-Entrepreneurs who're looking for a BIG idea.
-Unemployed and underemployed people who're looking for financial freedom.
-Those with jobs who'd rather be self-employed.
-Individuals with existing business that want to implement a new product/service or solution.
-Retired people who don't want to retire to a rocking chair.
-Students who want to get their post-education lives off to a great start.
-Anyone who wants to make a mark on the world.
Anyone who wants to unleash his or her creativity.
Extra Take Aways
You'll discover the closely guarded strategy some of the world's most successful entrepreneurs have used to brainstorm and refine wildly profitable business ideas – just imagine what this powerful strategy can do for you!
You'll find out how to instantly tell if your idea is worth pursuing – you'll never second-guess yourself again!
You'll get resources and tools you can use to mold a fledgling idea into profitable business!
We'll show you how to build a professional website (step-by-step)
We'll show you how to build a prospect list using proven marketing strategies.
You'll find out how to research and develop your business idea from start to finish – in just one weekend!
You'll discover how to get your product to market quickly so that you can start profiting from your idea as soon as possible!
You'll find out how to build your business on a firm foundation – don't overlook these important growth strategies!
You'll get real, actionable strategies that you can implement starting TODAY – why wait to start pursuing your million-dollar idea?
You'll discover how to separate the million-dollar startup ideas from the common chaff.
You'll learn the importance of brand strategies and how to implement them in your own business.
You'll learn various marketing tools and tactics to engage new customers and convert them into buying customers.
You'll find out how to quickly vet your business ideas – without using any of those crusty, time-consuming strategies that your grandfather would have used!
You'll discover how the world's most successful companies understand what customers like to buy.
You'll learn list building strategies.
You'll learn investment, funding and financial strategies.
Business, Product or Service Positioning.
You'll receive real-life examples.
Product naming and much, much more...
Bonuses
As a bonus for taking action today, you'll receive a 3 FREE 60 minute Live Coaching Session with an Award-Winning Entrepreneur who turned a Big Hairy Audacious Idea into a million dollar business within months.
These FREE Live Small Business Sessions are valued at $225.00 each and because you are motivated to take action today, you'll receive these powerful sessions at no cost. 
You get this crazy over-the-shoulder video course, the workbooks, activities and 3 Live Coaching Sessions for the cost of a weekend outing! 
We've even gone further to make sure you make your business dreams come true, if you enroll today we will add access to our Business Leadership Mindset Program and our Small Business Sales Playbook Webinar (with Playbook Documents). Total value of over $500 in products for FREE.
We're even going to provide you with 2 major training programs that covers your website development and building the right email list using strategies from one of the worlds best marketers.
Don't procrastinate or let your idea fizzle out.  Enroll today and start down the road to your million dollar business today!